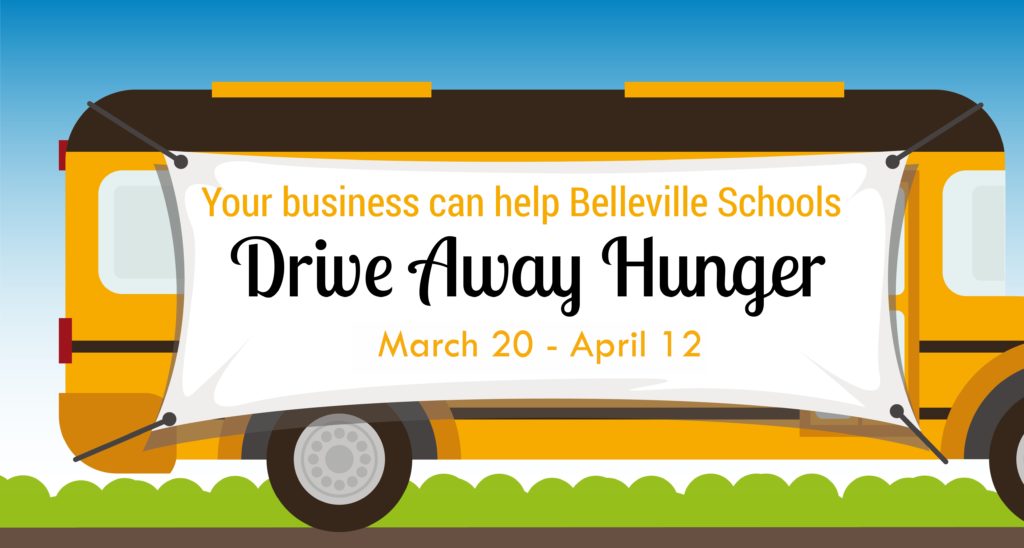 Belleville Schools' 12th Annual "Drive Away Hunger" food drive will kick off on Wednesday, March 20th and will continue thru Friday, April 12th, 2019. Donated items will benefit the following food pantries in Belleville: Interfaith-St. Paul's, St. Vincent de Paul Cathedral & Union United Methodist. The items collected will be delivered on Tuesday, April 16th.
The demand on our food pantries is overwhelming and they need our help. As we come together as a community to help drive away hunger, keep in mind the impact a community has on one another. Every item makes a difference.
The Belleville schools in partnership with the Greater Belleville Chamber need your support to make this year's drive a big success.
Sign up your business by calling The Greater Belleville Chamber of Commerce at 618.233.2015 or email marketing@bellevillechamber.org.
Click here for a list of suggested donation items.