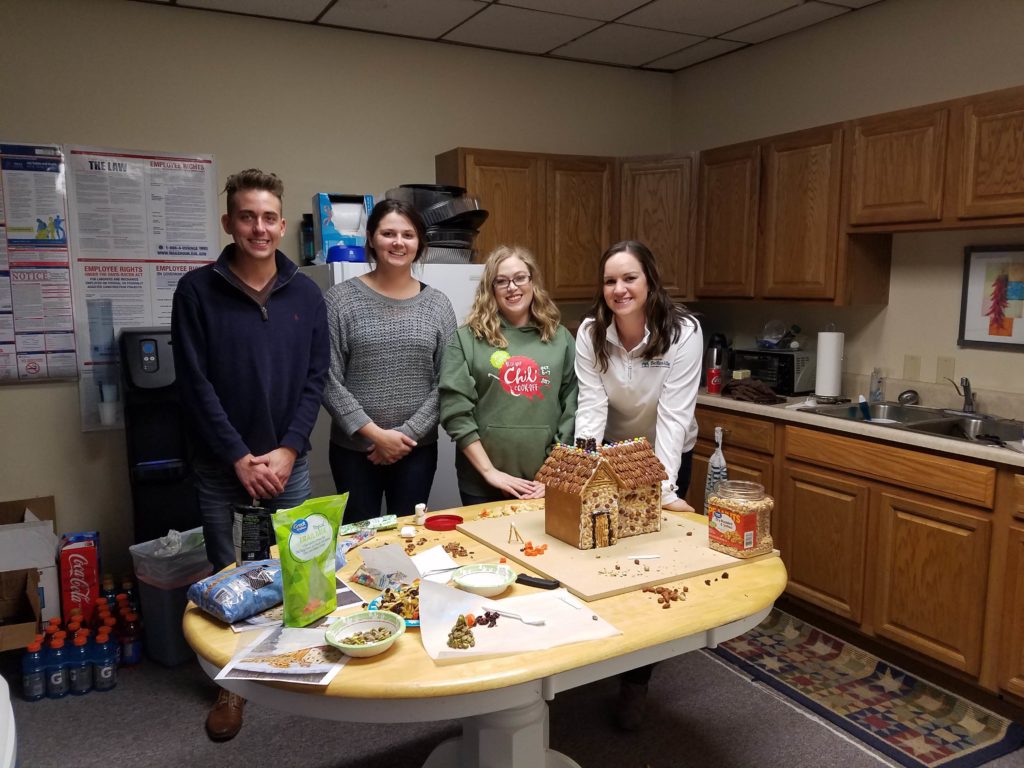 Pictured: Landon Brooks (Tavern on Main), Lyndsey Younger (City of Belleville), Jessica Orelt (Albert Orelt Allstate Agency), & Diana Goebel (Greater Belleville Chamber of Commerce)
This past year, the Young Professionals group that is part of the Greater Belleville Chamber started a Leadership Committee to help plan upcoming events and activities for the group.
This year, the committee decided to take part in the annual gingerbread competition that takes place in downtown Belleville. Sponsored by the Greater Belleville Chamber of Commerce, the young professionals took part in the Small Business Charity contest. This category can win $500 for a non-profit of their choice. Their creation consisted mainly of varied nuts and ingredients typically found in nut mixes.
You can see their creation and all of the rest of the charity creations on display through the end of the year at Toots' Cake & Candy, located at 314 East Main Street in downtown Belleville.
For more information on the Young Professionals Leadership Committee, please contact Diana at 618-233-2015 or email marketing@bellevillechamber.org.