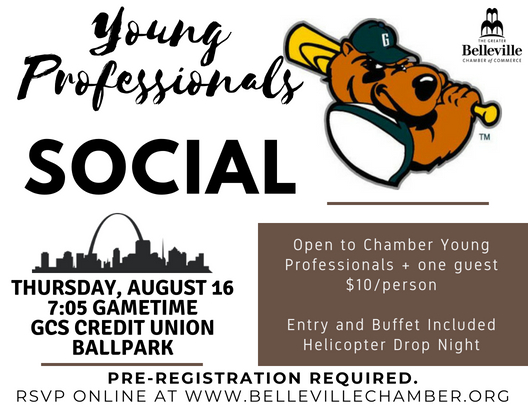 The Greater Belleville Chamber of Commerce's Young Professionals is coming back from summer break with a hit for their August Social!
Bring a friend (OR TWO!) for a fun night at GCS Credit Union Ballpark for a Gateway Grizzlies ballgame! We want to thank our members with a fun, relaxing night together.
Tickets are $10 each and include entry to the game and a buffet!
Pre-registration and payment is required. Go online to http://bit.ly/2Jq3tCM to purchase your tickets or call the Chamber at 618-233-2015. For more information, please contact Diana at marketing@bellevillechamber.org or call the number above.