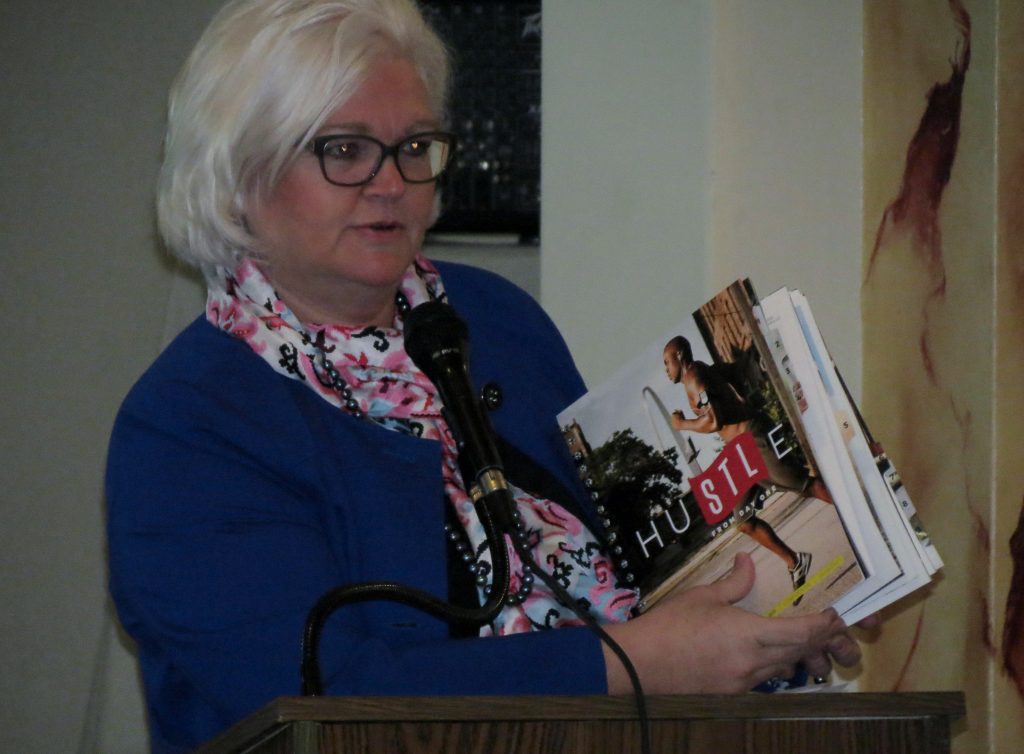 The Belleville Chamber of Commerce held their April Issues & Eggs event on Wednesday, April 4 where leaders from across the Metro East came to hear about what the Amazon HQ2 effort taught us and the path forward. Speakers included Terry Beach, Executive Director for St. Clair County Economic Development, and Sheila Sweeney, CEO of St. Louis Economic Development Partnership.
After Amazon CEO Jeff Bezos announced the company's nationwide search for a new location in September of 2017, cities across the country went into a "feeding frenzy" in an attempt to attract the headquarters and 50,000 jobs.
The sudden announcement didn't give city leaders a lot of time to prepare. Sweeney said if they had been able to develop St. Louis' "blueprint for talent" a few years prior, the region could have had a better chance.
More than 500 cities and regions scrambled to submit their bids. In January, Amazon announced only 20 finalists and the St. Louis region was not one of them.
"It was a disappointment," Beach said, "but leaders learned a 'regional lesson' in how to work together."
"Never before had regional leaders worked together on such an intense project," Sweeney said. "Intergovernmental agencies had cooperated on building bridges and roads between Illinois and Missouri, but not a headquarters bid for one of the most valuable companies in the world."
Bezos announced the race in September, and bids were due in October. Area leaders met every Monday for six weeks to work on the project. In that time, they developed a proposal, a website and several videos promoting the region.
See the St. Louis region's proposal to Amazon here.
"When we work together, we can do something amazing," said Linda Martínez, deputy mayor of development for the city of St. Louis. "We developed a lot of resources we can use for other companies."
Sweeney and other area economic development leaders said the region has plenty of good things to offer to potential future businesses, and the Amazon experience taught them more about attracting major companies.
The Belleville News-Democrat covered the event. Click here to read the full story.
Click here to see more photos from the event.
Thank you to Holland Construction Services for sponsoring this event.