To the Greater Belleville Chamber of Commerce Board and Members
Dear Friends and Colleagues,
It is with a mix of joy for what we have accomplished together and sadness in the knowledge that I will miss our special relationships through the Chamber that I announce my retirement as Executive Director, effective this summer of 2016.  The exact date will be determined in collaboration with the Executive Committee, to ensure the smoothest transition possible to new leadership.
After eight amazing years in this position, I have determined this is an excellent time in my life to pursue new adventures and indulge experiences uniquely explored in retirement.
During these eight years, we have collaborated to build strong working relationships with the City of Belleville, St. Clair County and Regional Leaders; reestablished an Economic Development Committee; rebranded the Chili Cook-off into a true family event; enhanced the Leadership Belleville Program; established the Leadership Belleville Alumni Award and the Citizen of the Year Award; redesigned our website, and united the Belleville Main Street Committee with the Chamber. We sponsor the annual Teacher Appreciation Reception to introduce new teachers and acknowledge those retiring. We have the Back-2-School Fun Fair to supply and support families in need.  The Springboard to Success – a Women's Forum is a unique partnership with other Chambers to empower women on their paths to success.  We have reconnected with past presidents of the Chamber to assist in our visioning.  And this year, we celebrate the 4th annual Ale Fest.
I feel confident that I will be leaving the Chamber not only in a fiscally sound position, but also uniquely positioned to support community relationships and businesses, build partnerships regionally, push economic growth, and create good will for the immediate present and the long term.
My feeling of satisfaction stems not only from the support I have received from the Board and the Members, but also my staff, who have been my partners in ensuring that quality programs are developed and implemented, member needs are met, and the greater mission and goals of the Chamber are achieved.
I am genuinely excited for the possibilities and potential that new leadership will bring, to build on the solid foundation of who we are now as a proud and progressive Chamber.
From the bottom of my heart, I express my deep and profound gratitude for the opportunities I have had to make a difference, and the support I have received from each of you.
John Lengerman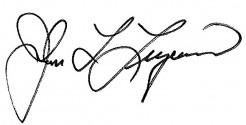 …………………………………………………………………………………………………………….
Position Announcement
Executive Director
Greater Belleville Chamber of Commerce
The Greater Belleville Chamber of Commerce (Belleville, IL) is seeking an Executive Director to replace the current Executive Director who is retiring in the summer of 2016.  Information about the position, including job description, qualifications and how to apply can be found by going to the following link:
https://www.bellevillechamber.org/wp-content/uploads/2016/04/Exec-Dir-Job-Description.pdf